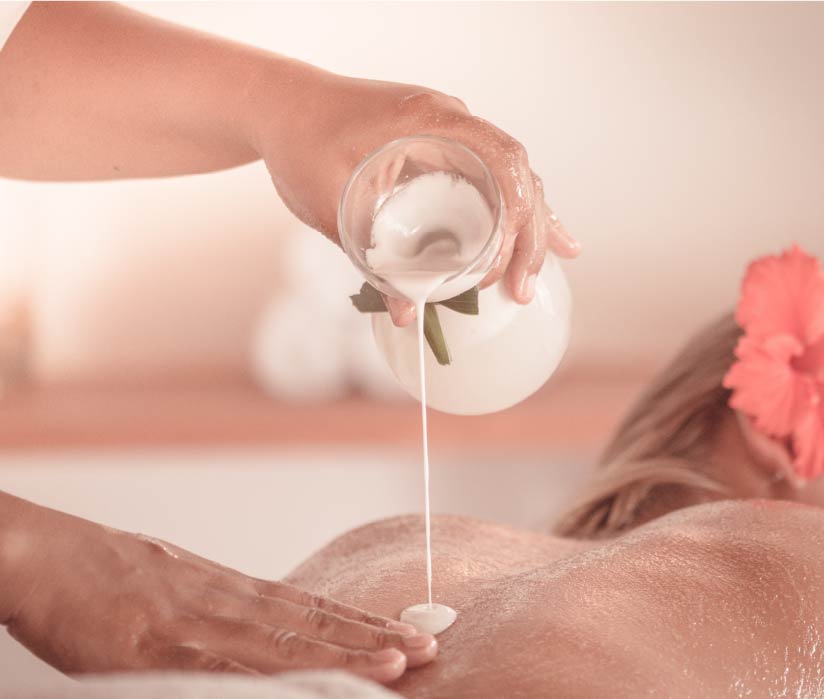 The coconut is filled with nutritional properties and purifying energies that help with healing both the physical and spiritual well-being. A unique experience that touches all the senses and where the aromas, flavors, and textures converge to give you an unforgettable memory.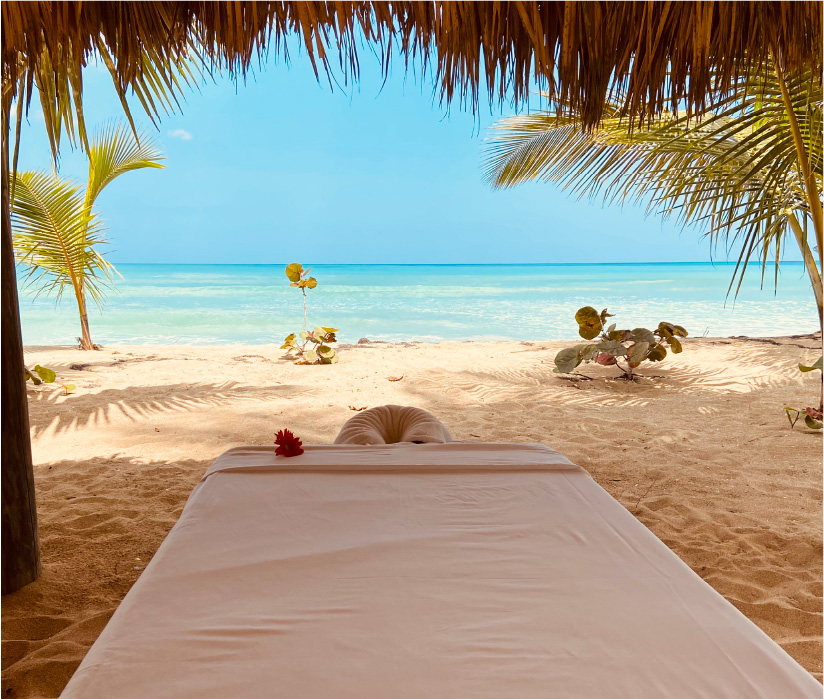 Enjoy maximum relaxation with the beach as a backdrop, the sound of the waves as the soundtrack and the ocean breeze as your company. Our beach spa offers a truly unique experience with its gorgeous location, carefully curated treatments and a special menu.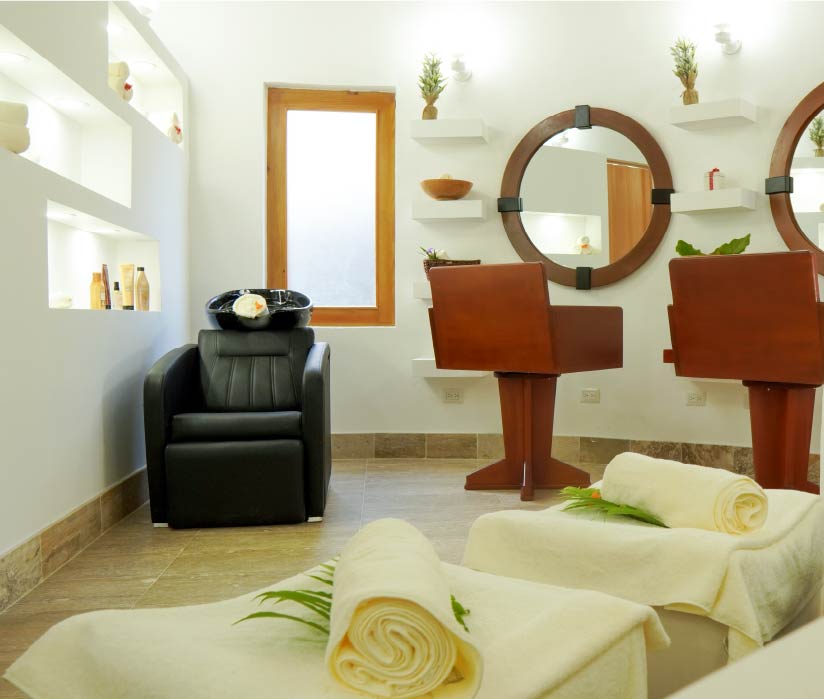 An exclusive and independent area that complements the Spa with pedicure and manicure services, aesthetic treatments as well as make-up and hairstyle services for special events. All services are available to hotel guests and external visitors with advance reservation.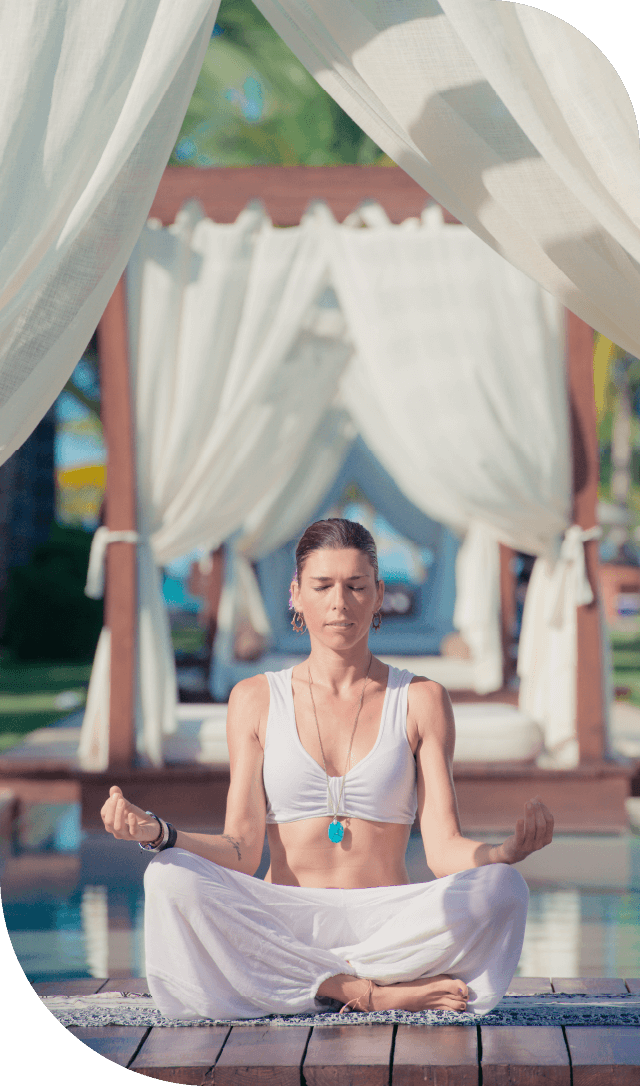 Start your day with some exercise at the gym or engage in a game of tennis with friends. Participate in our outdoor yoga class or run along the edges of the crystalline waters by our luxury resort.Find your favorite activity to do while on vacation from our complimentary wellness and fitness options available at Sublime Samana:
24hr fitness center*

Yoga & meditation classes (W, SAT)*

Complimentary Pilates classes (SAT)*

Tennis & basketball court

Ping pong table

Kids bicycles

Aquatic activities: kayak, paddle and boogie board, catamaran, snorkeling

Nutrition Coaching Sessions: 30-minute coaching sessions to enhance your mindful eating journey, providing dietary advice and strategies to achieve your wellness goals.**
*Consult our policies and hours with Concierge.
**Only available during the weeks of the Nutrition Program, see below for more information.
Experience the joy of mindful eating and savor every bite with the guidance of our dedicated Nutritionist*, available one week per month from October 2023 to July 2024.
Mindful eating is a practice rooted in mindfulness, focusing on the present moment during meals. It emphasizes heightened awareness of food choices, body sensations, and thoughts without judgment. This approach fosters gratitude for food, enhances meal experiences, and encourages choices that satisfy and nourish the body, all while promoting self-awareness and healthier relationships with eating
*Our Non-diet Registered Dietitian Nutritionists (RDNs) have the education and credentials to guide you in a way that prioritizes your well-being and understands the importance of delivering nutrition information without harm.
Add one of our curated wellness packages to your stay
Indulge in a transformative experience while you nourish your mind, body, and spirit as you embark on this wellness journey.
(Thursday - Sunday):
Wellness Mini-Retreat
Price per person: $200
(Excluding Taxes & Fees)
Schedule:
Mindful Eating Class
Coconut Whispers Special Ritual: Mangrove's Dew
Private Nutrition Coaching session, 30 minutes
Yoga and/or Pilates classes
Ceviche cooking class at 3:30
Sunday: A delightful and healthy breakfast before checkout
(1 week, check-in Sunday):
Nutrition Retreat
Price per person: $320
(Excluding Taxes & Fees)
Schedule:
Sunday, Tuesday, and Thursday: Mindful Eating Class
Monday and Wednesday: Private Nutrition Coaching session, 30 minute
Wednesday and Saturday: Yoga and Pilates classes
Thursday: Ceviche cooking class at 3:30
Coconut Whispers Spa treatments (on a day of your choice)

Special Ritual: Mangrove's Dew
Special Ritual: Taino Bath
10% off any additional spa treatments
Available Weeks:
October 7-14 | November 4-11 | December 9-16 | January 6-13 | February 10-17 | March 9-16 | April 6-13 | May 4-11 | June 8-15 | July 6-13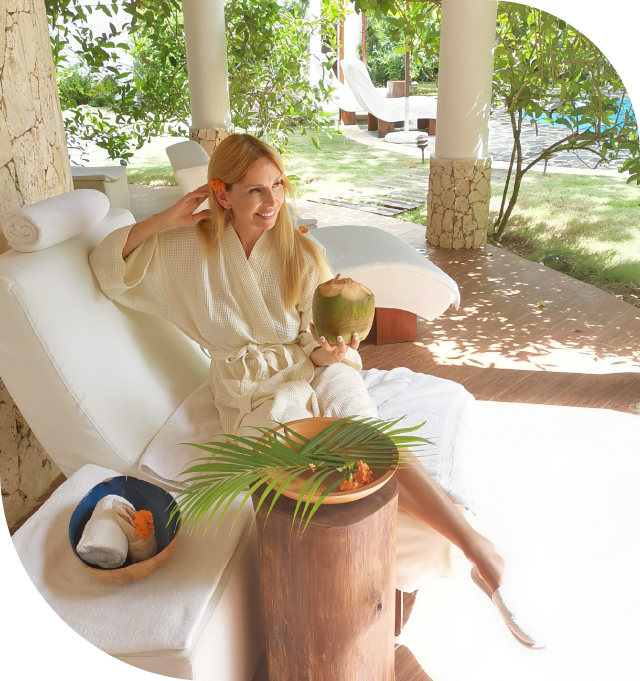 Show how much you care by giving the gift of wellness and relaxation. If you're interested in our gift certificates or monthly bonds please call us at (809) 240-5050 or email us at : [email protected]